Week number, name days, moon phases, sunrise and sunset at the swipe of a finger!
At a glance
Information at your fingertips.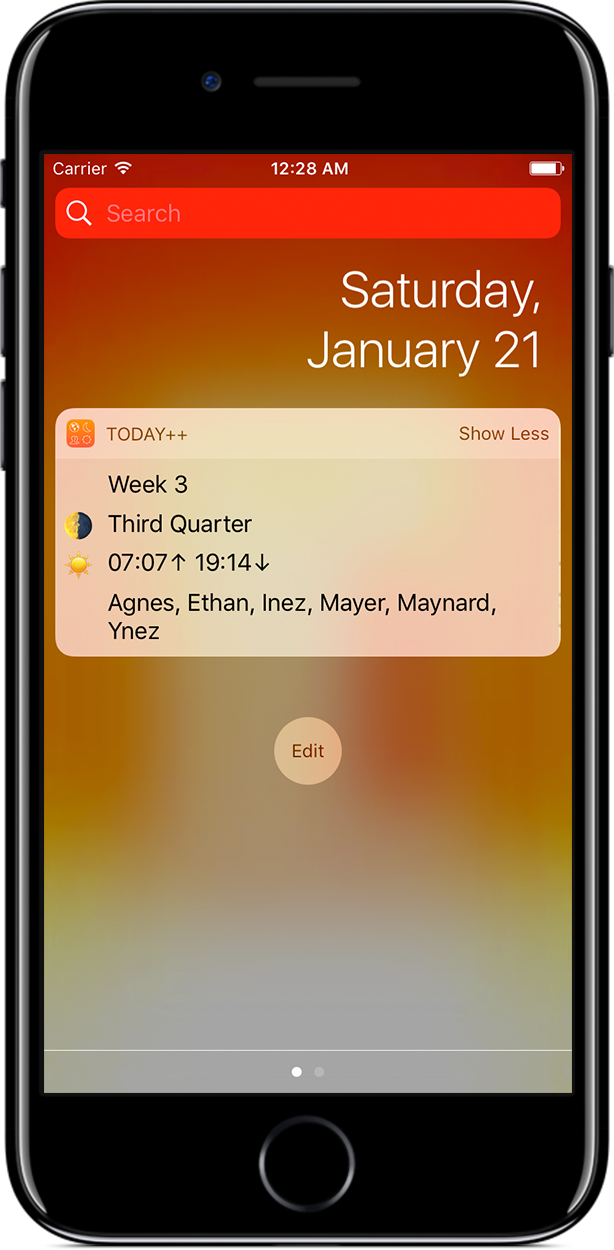 Widget
Just swipe down from the top of your screen at any time.
Week number
Week number for your region of the world.
Name days
Name days for 20 countries (Austria, Bulgaria, Czech Republic, Estonia, Finland, France, Germany, Greece, Hungary, Ireland, Italy, Latvia, Lithuania, Poland, Slovakia, Spain, Sweden, Ukraine, United Kingdom, United States).
Moon phases
Moon phases for your current location.
Sunrise & sunset
Sunrise & sunset for your current location.
Have it your way
Easily choose which information you would like to display.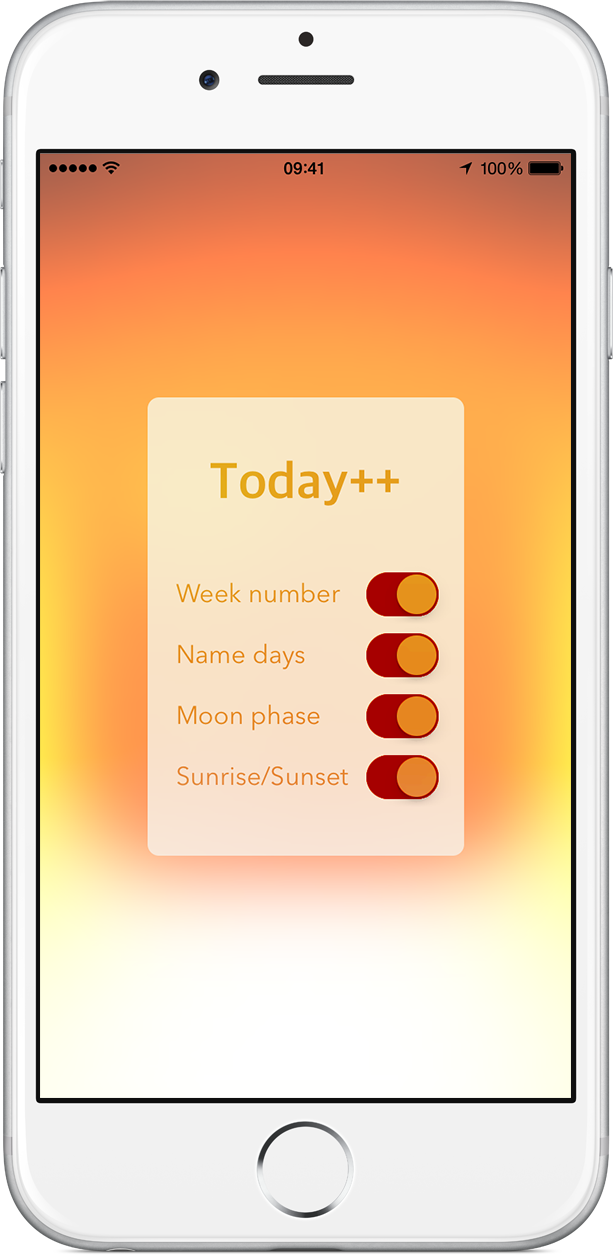 Display settings
You can choose to turn on or off the display of any of the information, just by flipping the switches in the Today++ app.
All-in-one
Beautiful support for all of your devices.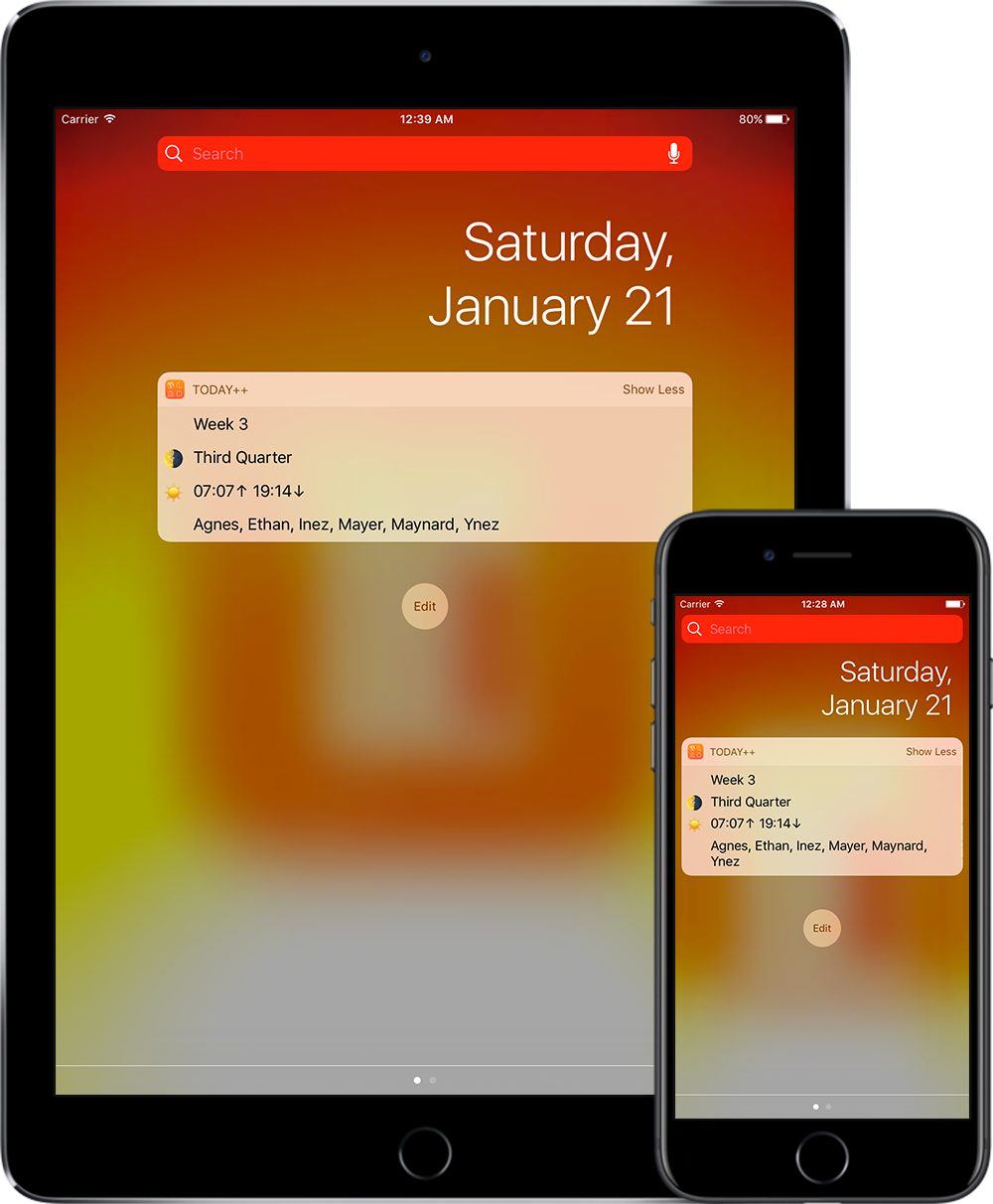 Universal
Universal app means it includes support for iPhone, iPad and iPod touch.